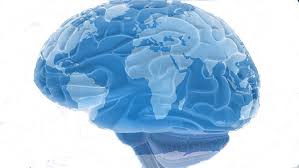 G A I A´S S P I R I T
Evolutionary spirituality for
mankinds awakening

as Earth´s brain
Home
Initiations
Events
Crisis Consulting
Infotexts
Prayers
Contact
Donations

Deutsch
I N I T I A T I O N S
ON DEMAND INTO:
SELF-DEVELOPMENT
DEEP SELF-REFLECTION
FREE WILL SELF-EMPOWERMENT
TRAUMA-HEALING & SHADOW-WORK
PHYSICAL & PSYCHICAL SELF-MASTERY
SELF-CREATION OF ONES OWN FATE
UNFOLDING ONES POTENTIALS
SELF-ENLIGHTENMENT
COLLECTIVE EVOLUTION
EMPATHICAL CONNECTION - SOCIAL MATURATION
SELFORGANISATION OF COMMUNITIES, NETWORKS
& SWARMS - DEMOCRATICAL CULTURE
COSMOPOLITAN TRENDSETTING
GLOBAL AWAKENING
EARTH HEALING
SELF-EARTHING - ENVIRONMENT CLEANSING
SPACE ENERGETISATION
-
DEEP ECOLOGY
DESERT REGREENING - CITY HUMANISATION
CONSTRUCTION OF EARTH-SANCTUARIES
HOLISTIC TECHNOSPHERE INTEGRATION
MAGNETOSPHERE HARMONISATION
If you´re interested now, please feel
heartly welcome to contact me and
ask
for a free date for your

INITIATION
in the
very topic of your development interest.
I offer you a

personal initiation

from face to face
or a

group initiation

if you are more than
one person or an

online-initiation


via telephone or WhatsApp.
This offer is

DONATION BASED


- the rich may give me money,
the poor their gratitude.
CONTACT (click)
FREIGEIST VON LEBENSKUNST
INITIATOR